Building a Successful Webinar Program from the Start: Team with a Webinar Producer
Virtual online events or webinars are a growing tool that we are using to market and sell to a target market; train their employees or customers, physician and more.  Even though the value of the webinars is recognized by many, click it is the complex technical and logistical requirements that remain a mystery as well as how to build the interactivity to make each webinar success.
Think of your webinar program as a production.  Hire the right talent to help you produce the right kind of webinar that fits your business and your content. The right webinar producer will work with you to make sure that the technology is a good fit for your requirements; the interactivity you want is possible on the technology you have selected and that the numbers work; teach you to maximize the potential of technology and showcase your content, and so much more. The right webinar producer will partner with you to create and deliver a high-quality webinar that is rich in content, powerful in its delivery and one that helps you achieve all the goals on your wish list.   Your webinar production needs to be as professional as you are.   At THiNKaha, our webinar executive producers will help you create the right formula that fits your webinar production needs.
We Know Webinars!
We know that a webinar is growing as one of the most important tools you have to be the best at or it could send out the wrong message.  Our team of seasoned pros understands what it takes to create and deliver impactful, high-quality webinars that engage seasoned and experienced audiences.  We are also your secret weapon – your behind-the-scenes partner.  We know that your content needs to shine and be the star.  We will provide with the virtual stage, the right look and feel, and the confidence that we know how make the technology be just another attendee in the room.  We want them to hear your message. Here is a view into the formula we use to make your webinar successful:
---
LET'S MEET!  LET'S GET YOUR WEBINAR PRODUCTIONS STARTED!
Our prices range from $1,500 and up.  We will partner with you to determine what you really need for that star-quality production program then we will create a custom program, just for you.
Sharyn Fitzpatrick
sharyn@marcomgurus.com
(650) 814-5835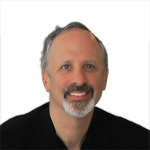 Mitchell Levy
mitchell.levy@thinkaha.com
(408) 257-3000