What Is It?
Video: How It Works
A Few Reasons to Get Started

Ready to Write?
More Resources
The Aha Amplifier:

What Is It and How Does it Work?
The
Aha Amplifier
contains books with 140 well-thought-out quotes ("Ahas") that are 140 characters or less. These books are quick to read and very memorable.
The Aha Amplifier makes it easy to increase your influence by amplifying and activating quality "Aha" moments to your online networks! Each Aha is sharable via Twitter, pharm LinkedIn, stuff Facebook, and Google+, so you can easily share an important idea or statement with thousands (if not millions) of people.
It's a win-win-win: you benefit, your network benefits, the Aha author benefits.
A Few Things That Make the Aha Amplifier Unique
Not only are you sharing the Ahas yourself, but you should be activating your advocates and future advocates to share them as well.
Not only are you sharing "your" Ahas, but those of other authors. This allows your network to appreciate good curated content while but potentially extending your reach into the authors' networks as well.
You can quickly and easily repurpose existing content or create new content for this tool.
How the Aha Amplifier Works (Video):
A Few Reasons to Get Started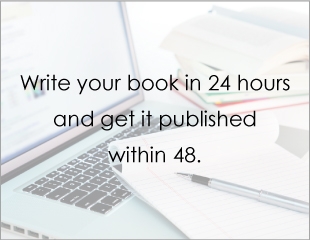 Ready to Write? Follow These Steps.
Fill out the four questions here. (You can also download it as a Word or PDF file, and send your completed questions to submission@thinkaha.com.)
Use this Excel spreadsheet template to write your 140 Ahas. It has an automatic character counter to make it easier for you to check if your Ahas are within the 140-character limit (please include your Twitter handle in the Ahas and as part of the 140 characters).
Send your completed Ahas to submission@thinkaha.com.
Decide on your book cover. You have three options:

Choose two colors (main color and author bubble) from the THiNKaha color chart for the creation of a standard book cover.
A customized cover with an additional fee of $100 paid via the shopping cart.
Create your own cover at no additional cost.

Send us your headshot; we will be using it for your author bio. The minimum size is 150 x 150px.
Agree to our terms and conditions before we can publish your book and submit payment in the shopping cart.