Becoming a Recognized Thought Leader
Contents
Summary
Section 1: Transforming Yourself from Expert to Thought Leader
Section 2: Getting the Content You Need
Section 3: Sharing Your Knowledge to Become a Thought Leader
Section 4: Measuring Success
About Mitchell Levy
---
Summary
In this webinar series, Thought Leader Creator Mitchell Levy will help you understand why you should be a thought leader, how you can find the time to pull the content together and where to share it to get the most return for your effort. Whether you are focusing on sharing your thought leadership inside or outside your organization, this series will be extremely insightful.
Continue reading if any of these questions resonate (positively or negatively) with you:
Are you an expert in your subject area, but those that should know about that both inside and outside your organization don't recognize it to the extent that they should?
Are you invited to speak at key events and participate in webinars to share your valuable insights?
Do you need help communicating your thoughts, ideas and visions in ways that attract a better following?
Are you truly taking advantage of the platforms that are available to you?
Do you want to know some of the industry tricks and tips to help you get ahead as a thought leader?
This webinar series is broken into four sections that will answer the questions above and then some:
Transforming Yourself from Expert to Thought Leader
Getting the Content You Need
Sharing Your Knowledge to Become a Thought Leader
Measuring Success
Section I: Transforming Yourself from Expert to Thought Leader
---
Thought leadership as an intangible asset is not just nice to have, but a CRITICAL leaver for business growth!
---
How can your organization stand out? In today's world where an organization's prospects have access to more information about their industry, key firms in that industry, and customer testimonials of other companies products and services, how can any organization stand out? In some industries, buyers have conducted 75% of their research on the Internet prior to talking to any firms to make their purchasing decisions. How do you make sure that your firm is not only at the table, but has a strong seat at it? It's simple, two words: thought leadership!
"Mitchell is the most forward-looking, high energy, and creative entrepreneur I've met in years. The phrase, think outside the box describes him perfectly he spends all of his time creating, exploring and imagineering new paradigms in business and in society. Just spending a few hours with him will leave you thinking and creating in new ways. If you want to take your business to a new and higher level, Mitchell is the person who can facilitate that next step."
Hanoch McCarty, Director of Training, Bestspeaker.com, Co-author, Chicken Soup for the Soul
Topic 1: What is an Expert vs. a Thought Leader?
Topic Description:
In this section, we share a common lexicon and cover the key things "not" to do.
Topic 2: How can you Transform into a Thought Leader?
Topic Description:
To transform into a thought leader, you need H.E.L.P. We cover the core elements of this term which are Healthy following, Execute well, Leadership, and Proven Platform. You will not just understand what these elements mean, but will have ideas of what you need to do to increase value in these areas.
Topic 3: Steps You Can Take to Start
Topic Description:
Many times you go to a webinar or hear a speaker talk and are excited. You want what they have to share and you want it now. The problem is where to start. In this section, we cover three key things you need to do to start today (or tomorrow).
Learning Outcomes:
Common lexicon.
A new acronym H.E.L.P. that will power your future thought process and interactions.
Immediate action steps and an approach that can power your interactions in the future.
Section 2: Getting the Content You Need
With the changing environment that the Internet and social media is shepherding, it's not as much about the global organization, but the individual experts, the thought leaders at organizations whose names are associated with expertise in their respective niches. These thought leaders are being supported by their organizations to write/crowdsource books and eBooks, articles, blogs, tweets, speak at conferences and webinars, as well as getting quoted in traditional media on events and trends in the marketplace. So, how do you find the time and where can you get all this content?
"Mitchell has been my guide through the publishing world, enabling me to write & publish my first solo business book (and, since, a second co-authored book plus a third co-authored book for which we just submitted our manuscript). Mitchell has a great understanding of traditional publishing and has created a terrific niche for helping experts become gurus. His process and team are top-notch and serve to build the best content in a terrific form for any first-time author."
Chris Edmonds, Senior Consultant, Ken Blanchard
Topic 1: What's the goal and why is content so important?
Topic Description:
If you want to be relevant in today's world, you need to have a voice that people want to listen to. Every organization is becoming a publisher. Without thought leadership, you can become invisible. This section covers different forms of content and how to utilize them.
Topic 2: Creating a Content Creation Process
Topic Description:
By understanding the buyers journey in the sales funnel, you can understand what type of content is necessary at different parts of their journey. Creating an editorial calendar and your roadmap are the key tools to making it happen.
Topic 3: Creating Your Original, Aggregated and Curated Content
Topic Description:
Original content is great, but not all of the content you share needs to be original. Depending on who you listen to and in what context, aggregated and curated content can represent up to 80% of the content you share. As a thought leader with a healthy following, you are in a great position to aggregate and curate content. This sections covers some of the tools you can use to make it easier as you incorporate them into your day-to-day routine.
Learning Outcomes:
Treating Content as the Important Asset that it is.
Knowing how to Conduct a Content Audit.
Learning ways to Aggregate and Curate Content.
Section 3: Sharing Your Knowledge to Become a Thought Leader
With a new social media tool popping up every other day, how can you stay on top of it and where should you be spending your energy. Obviously, you need to play with the top platforms, but what about the up-and-coming platforms, how can you decide what's a good use of your time?
"I worked with Mitchell on two different books doing multiple versions. Mitchell has served as a mentor and friend to me over the years. He helped me become a better speaker by giving me excellent and candid advice. I appreciate his ability to narrow down on changes that I can make to be better at my job(s). If you develop a relationship with Mitchell you will find him to be honest, thoughtful, sincere and knowledgeable. He is a leader who goes out of his way to help. What more could you want in a professional relationship?"
Jason Alba, CEO, Jibber Jobber, Author, I'm on LinkedIn–Now What???
Topic 1: Your Profile on LinkedIn, Twitter, Google+, Facebook, Pinterest, Etc.
Topic Description:
Sharing is caring. Learn how to leverage on various social media fronts to share your content and spread your influence. Learn why it's important to convey a consolidated and focused "expertise" across all platforms.
Topic 2: Original & Curated Content
Topic Description:
Learn what original and curated content means, and how content marketing is critical in creating a unique and relevant experience across your social media accounts. Find out how you can best share these kinds of content by tapping relevant circles outside of your network.
Topic 3: Aggregated Content
Topic Description:
Discover the difference between aggregated content vs. original or curated content and how proper content aggregation can be used to increase your follower base when used alongside original and curated content. Learn the advantages and disadvantages of sharing aggregated content.
Learning Outcomes:
What social media tools you can use to strengthen your position as a thought leader.
How original, curated and aggregated content can be used alongside your social media.
Tricks and techniques for increasing your impact and efficiency using the "right" content" on the "right" platform for "your" situation.
Section 4: Measuring Success
A benefit of today's Internet-connected world is that there are hundreds (technically hundreds of thousands) of megaphones out there for you to share your wisdom. The key is to focus on those areas that are relevant to you and deliver the results you want.
"Mitchell Levy is one of the most connected people in Silicon Valley. And for good reason – he provides great value to everyone he comes in contact with. He constantly challenges friends and colleagues to stretch and do more/better. If you want to be part of a successful endeavor, I recommend that you get involved with Mitchell Levy."
Rich Goldman, Vice President, Synopsys
Topic 1: Defining the Concept of a Thought Leadership Portfolio
Topic Description:
Learn how to build your own Thought Leadership portfolio by defining clear goals and objectives unique to both yourself and your company. Find out how you can do more than just gather followers (gain sales leads, increase revenue and strengthen your reputation) by having a solid portfolio, clearly set goals and strong follower foundation.
Topic 2: Program Tools to Measure your Thought Leadership Success
Topic Description:
With your portfolio in place, discover the different tools you can use to measure your success. Learn how Google, Facebook and Twitter analytics can be used alongside services like Marketo and Technorati Authority to help you stay focused on meeting your objectives.
Topic 3: How You Can Make It Work
Topic Description:
Determine what strategies you can implement based on the information you've gathered from your analytics. Learn how not to rely on cookie cutter marketing strategies and use techniques unique to your company and your industry.
Learning Outcomes:
Creating a solid Thought Leadership Portfolio.
Knowing what tools to use in measuring your success as a Thought Leader.
Learning how you turn your gathered analytics into a viable content strategy.
Tools and Resources
All participants will receive class materials including handouts, templates, and actionable plans to use. Each attendee will get an eBook copy of #CREATING THOUGHT LEADERS tweet, #CROWDSOURCING tweet, and 42 Rules for Driving Success with Books.
Delivery Type
Webinars are 30-90 minutes in length. Each event is recorded and available for download within 24 hrs.
Additional Presenters
Depending on availability and expertise, Mr. Levy will pull in additional thought leaders to add flavor, context and interactivity to the webinars.
For More Information, Please Contact:
Jenilee Maniti, Production Manager, THiNKaha
408-257-3000
Jenilee.Maniti@thinkaha.com
---
About Mitchell Levy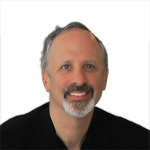 Mitchell Levy is the CEO and Thought Leader Architect at THiNKaha who has created and operated fifteen firms and partnerships since 1997. He and his team are brought into corporations to turn their experts into recognized thought leaders. Mitchell is an Amazon bestselling author with twenty one business books, he has provided strategic consulting to over one hundred companies, has advised over five hundred CEOs on critical business issues through the CEO networking groups he's run, and has been chairman of the board of a NASDAQ-listed company. Get a free copy of the eBook Mitchell Levy on Creating Thought Leaders at the Aha Amplifier, read about thought leadership best practices on the LinkedIn group, or watch a new thought leader each week on Thought Leader Life. Read more and connect at his About.me page.