Mitchell Levy Coaches In Style With His Fedora
Distributed on 11/18/2022
Cupertino, CA-based Credibility Nation's Mitchell Levy recently shared a few insights on certain personal choices and more in an episode of Dear Credibility Expert. During the episode, he discussed his philosophy and approach to coaching along with a variety of other topics, including his trademark fedora and the importance of having a recognizable trademark and standing out. Mitchell Levy says, "Having a trademark is an asset that prospects know you for that can be valuable for the business and your brand." Mitchell explains why he wears a Fedora all the time, especially during coaching sessions in this special episode of Dear Credibility Expert.
Levy offers highly customized 1×1 coaching, aimed at helping people be more credible in how they appear both on and offline. Coaching incorporates a wide range of credibility techniques, including LinkedIn and online profile optimization, which cumulatively helps each attendee learn how to build a more reputable, trustworthy profile on the internet and in person. Each session lasts 30 minutes and is recorded for the attendee to go over later. Described as high-powered and fast-paced, the sessions are guaranteed to provide them with skills and knowledge that they can then use to transform all their future interactions for the better.
Considered a Global Credibility Expert, Mitchell Levy is a two-time TEDx speaker, an international bestselling author of over 60 books, and an executive coach at Marshall Goldsmith's 100 coaches. He has interviewed 500 thought leaders on credibility, after which he published a 7-country international bestselling book and delivered a powerful TEDx talk on humanity. He has also created courses and the Credibility Nation membership community to help people meet like-minded others on their credibility journey. Mitchell Levy provides customized 1×1 coaching to help people build credibility. For more information, click here.
A number of attendees have left testimonials praising Mitchell Levy and his credibility coaching sessions. Zen Benefiel says about their experience, "Mitchell's work is superior in the realm of creating credibility and bringing the invisible to light, especially with companies that are seeking to present themselves as credible and trustworthy. His efforts, skill, and tools for transcending the din are impeccable. His tenure in the field and success-driven ideals are rare in what is deemed 'professional' today as he presents real methods to develop credust — the continuity and congruence of mission and vision shared across the web as well as offline."
The testimonial continues, "Entrepreneurs and businesses alike, at least those of passion, purpose, and value today, need the kind of help Mitchell offers with his activities and consulting. If you want to establish credibility in the Marketplace today, reach out to Mitchell. You will be rewarded by your increase in the world of credible and trustworthy engagements. You will find insights and understanding of the process that ultimately serves you and your company."
Another testimonial from Warren Whitlock says, "I have worked with Mitchell Levy several times over the past couple of decades. I am consistently impressed with his integrity, productivity, and knowledge of what it takes to succeed in business today and tomorrow. Each time I work with Mitchell, I learn and grow. If you have the opportunity to engage with him, don't hesitate. He can do what he says, and that's my highest endorsement."
In addition to being a thought leader and accredited credibility expert, Mitchell Levy is an accomplished entrepreneur who has created 20 businesses all over Silicon Valley, including four publishing companies that have published over 750 books. He has provided strategic companies to numerous organizations and has been the chairman on the board of a NASDAQ listed company. His work on credibility is driven by the belief that credibility is the most important aspect when it comes to presenting oneself. Being able to appear trustworthy and competent is what separates successful entrepreneurs and CEOs from the rest. With the help of Mitchell Levy, it is possible for anyone to build their credibility to the point of being trusted by customers and business partners alike in a way that few others can hope to match.
To watch more Dear Credibility Expert videos, go here. There are also a number of other resources available on the Credibility Nation community that are designed to help people become more credible.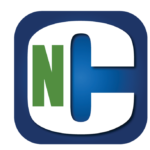 About Credibility Nation:
Credibility Nation is a place where you can learn to be,
reinforce, and grow your credibility while surrounding
yourself in a safe environment with others on the same
journey.
Contact Credibility Nation:
Mitchell Levy
20660 Stevens Creek Blvd. Suite 210 Cupertino, CA 95014
1-408-257-3000
mitchell.levy@gmail.com
https://credibilitynation.com