Credibility Nation Announces a Membership Fee Increase Will take Place in January 2023
Distributed on 12/12/2022
Credibility Nation is a web-based community that has seen its popularity rise significantly since its inception. That's because its members view it as the go-to community for those that want to learn to grow their credibility with like-minded individuals on a similar journey. The way the website is run also fosters a safe environment where fellow members support one another.
As with all good things, growth and improvements come at a price and that's why Credibility Nation has just announced that there will be a membership price increase in the upcoming new year. The price increase will only impact new members.
Credibility Nation's founder, Mitchell Levy, stated, "As of January 2023, we are increasing the Credibility Nation membership fee to $35/month ($350/year). For existing CN members, you have been grandfathered at the current price of $9.99/month and $99.99/year. Members should also be getting an email that contains a link with more information on this important change for Credibility Nation's present and future members."
The email that will be sent out will discuss how members will still get all the benefits that come with joining their community. Something that includes access to a community of professionals on their credibility journey who have a vested interest in helping others be a better version of themselves and access to key courses that act as guides to success while working and living credibly. There are also weekly sessions to meet, engage, and support a member's credibility journey and boot camps, webinars, and events that promote credible techniques to close more business, increase the length of client engagements, and incorporate more efficiencies in those processes. Weekly Microlearning Lessons are also shared via email. He added that the four Credibility Nation membership levels will remain the same. This includes the basic Credibility Nation Plan, the Advanced Credibility Learners, the Village Leaders on Credibility Nation, and their Personal "Credibility" Branding VIP package.
Mitchell Levy also talked more about what the Credibility Nation web community is all about. He says that unfortunately, the majority of people in the USA and elsewhere in the world fall into the opposite category of being credible which is being 'dubious'. That leaves those that lead a credible life and operate a credible business sometimes wondering where they can turn so they can stay on a credible path in life. This is where the Credibility Nation website plays a crucial role. It offers a place where people can learn about their credibility, where they can reinforce their credibility, and meet others that are trying to live and work credibly.
Simply put, the Credibility Nations founder says his website provides a place where site members can know, like, and trust others. He says that if enough people buy in and join his online community, it can ultimately tip the scale back towards the side of people being more credible once again. Those in the Credibility Nation community get the opportunity to learn, grow, and show up so they can be proud of how credible their home and business lives have become and then pass these traits on to future family members and generations. A credible person adds value to the world and that's why Levy urges everyone to aspire to be more credible. It's also a way to bring more humanity to everything that people do. Something that he feels has been lost in this modern age of social disconnect.
Those that have joined Credibility Nation are already starting to make an impact on the world. Levy also says, "Credibility is not a destination, it's a journey. Credibility is your character and other people's perception of your character." He says that by being part of Credibility Nation, members with businesses will learn to share their message with clarity. This covers who a person serves and what is the customer's point of pain that is addressed by their service.
Sharing messages effectively is also strongly emphasized for Credibility Nation members. That is learning to share a message in such a way that it attracts those that need a member's services and repels those that don't. Someone that is seen as being credible will more easily get their message out to those that need their help. More information about the new membership prices can be seen on the Credibility Nation website.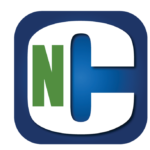 About Credibility Nation:
Credibility Nation is a place where you can learn to be,
reinforce, and grow your credibility while surrounding
yourself in a safe environment with others on the same
journey.
Contact Credibility Nation:
Mitchell Levy
20660 Stevens Creek Blvd. Suite 210 Cupertino, CA 95014
1-408-257-3000
mitchell.levy@gmail.com
https://credibilitynation.com