Author Thomas A. Schmidt Inspires Readers to Persevere in New Book, "When You Think About Quitting, Think About Why You Started
Press Advantage – April 21, 2023
Cupertino, CA – Author Tom Schmidt is set to release his latest book, "When You Think About Quitting, Think About Why You Started," on April 23, 2023. The book, published by THiNKaha, inspires readers to persevere through difficult times and never give up on their goals.
"As the publisher of 'When You Think About Quitting, Think About Why You Started,' I am excited to announce the launch of this inspiring book," says Mitchell Levy, Global Credibility Expert and Publisher at THiNKaha. "Tom Schmidt's message of perseverance and determination is more important now than ever, as we navigate the challenges of the modern world. We believe this book will help readers stay motivated, overcome obstacles, and achieve their goals. We are thrilled to be publishing this book and look forward to seeing its impact on readers everywhere."
In "When You Think About Quitting, Think About Why You Started," Tom shares his own personal journey of overcoming obstacles and staying motivated in the face of adversity. Drawing from his own experiences, as well as interviews with successful entrepreneurs and business leaders, Tom provides practical advice on how to stay focused, stay motivated, and ultimately achieve success.
"I wrote this book because I know firsthand how easy it is to feel discouraged when things get tough," says Tom. "But I also know that perseverance and determination are key to achieving your goals, no matter how difficult they may seem."
To celebrate the launch of the book, Tom and Mitchell will be hosting an online live event on April 21 at 12PM CST. During the event, they will discuss the book, answer reader questions, and share their own experiences of overcoming challenges and achieving success. With a compelling mix of personal anecdotes, practical tips, and expert insights, "When You Think About Quitting, Think About Why You Started" is a must-read for anyone who has ever struggled to stay motivated and overcome obstacles on the path to success.
The book is available in hardcover, paperback and ebook formats on Amazon:https://mybook.to/ThinkWhyYouStarted
For media inquiries, please contact:
Jenilee Maniti
Email: jenilee.maniti@thinkaha.com
Phone: 408-257-3000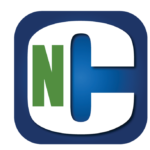 About Credibility Nation:
Credibility Nation is a place where you can learn to be,
reinforce, and grow your credibility while surrounding
yourself in a safe environment with others on the same
journey.
Contact Credibility Nation:
Mitchell Levy
20660 Stevens Creek Blvd. Suite 210 Cupertino, CA 95014
1-408-257-3000
mitchell.levy@gmail.com
https://credibilitynation.com