Got a Credibility Question? Credibility Nation Urges You to Ask Dear Credibility Expert
Distributed on 04/07/2022
Cupertino, CA-based Credibility Nation(r) is asking people who have credibility questions to send them in audio or video format. Those who are interested can submit the information requested on the online form, after which their audio or video question will be added to a Dear Credibility Expert episode and they will be notified.
Credibility questions will be answered by Global Credibility Expert Mitchell Levy. There are 53 episodes so far and these videos can be viewed on Credibility Nation's YouTube channel. Those interested in seeing how this video series goes can check out Dear Credibility Expert episodes on YouTube here.
Dear Credibility Expert provides answers to a credibility question in 10 minutes. Examples of credibility questions that have been featured in this video series are: 1) How do you establish credibility when the industry gets a tainted brand?; 2) How do you deal with a situation where one lacks experience and doesn't feel credible enough?; 3) Does knowing one's purpose is necessary to be credible?; and more.
Mitchell Levy says, "Conducting business credibly is about doing what's right for the right audience. It's about delivering value while helping others. It's about being seen and heard as the true human that you are. It's about clarity and clearly defining what you do and how you serve. We urge you to go here to submit your credibility question."
When Mitchell Levy interviewed 500 thought leaders on credibility, he made a number of astounding discoveries. First, he noted that 98 percent did not have the clarity to describe their purpose in a concise manner. Second, 80 percent actually had a great personality but had a terrible online presence. And third, 23 percent showed their disrespect by coming late to the interview. These shocking finds gave him the motivation to establish Credibility Nation, which supports business professionals in becoming more credible.
Global Credibility Expert Mitchell Levy is a 2x TEDx speaker, an executive coach at Marshall Goldsmith's 100 Coaches, and an international bestselling author of more than 60 books. He had interviewed 500 though leaders about credibility and this resulted in his delivering a TEDx talk on humanity, his publication of a seven-country international bestselling book, his development of several courses, and his creation of the Credibility Nation membership community that is aimed at helping those who learn, live, and surround themselves with others on the credibility journey.
Mitchell founded Credibility Nation in 2020, which is a community for people who want to be seen as credible. Credibility Nation is aimed at supporting business professionals in becoming more believable, more shareable, more in alignment, more memorable, more in integrity, and thus more credible. This community of professionals offers various advantages for members, such as: access to a community of professionals; access to key courses to guide them towards success while living and working credibly; weekly sessions; engagement and applied knowledge in online webinars, bootcamps, and events about credible techniques; and weekly microlearning lessons that are shared through email.
If you have a credibility question, check out Dear Credibility Expert and submit your own credibility question.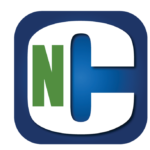 About Credibility Nation:
Credibility Nation is a place where you can learn to be,
reinforce, and grow your credibility while surrounding
yourself in a safe environment with others on the same
journey.
Contact Credibility Nation:
Mitchell Levy
20660 Stevens Creek Blvd. Suite 210 Cupertino, CA 95014
1-408-257-3000
mitchell.levy@gmail.com
https://credibilitynation.com